The Society of Sinister Simians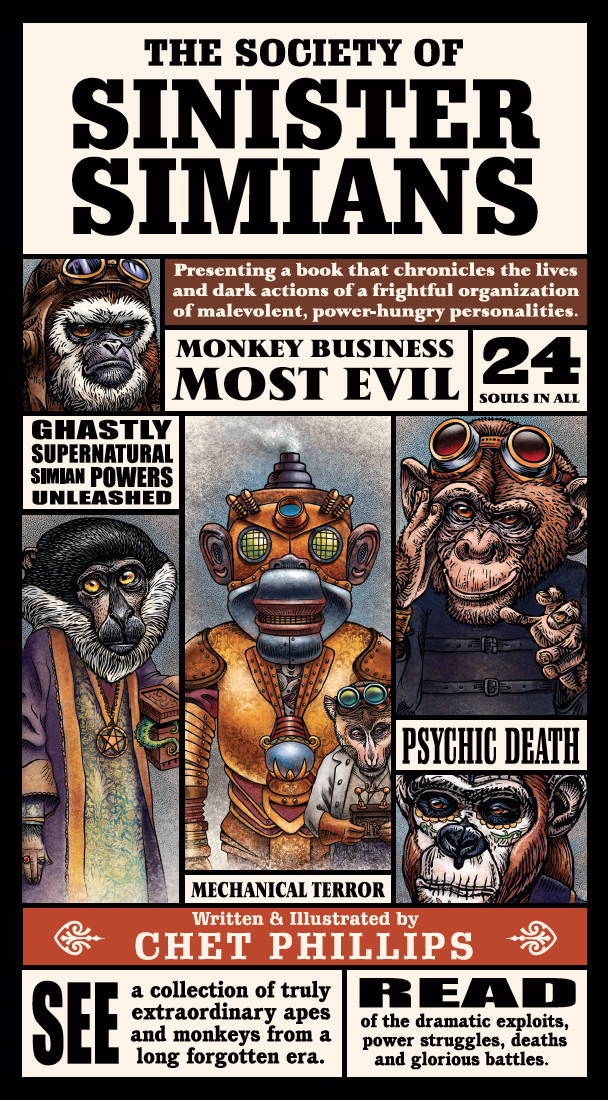 "The Society of Sinister Simians" explores the mysterious world of an evil collection of vicious and power hungry primates that held sway over the land centuries ago. Thanks to the efforts of the ill-fated Sourcrust archeological dig of 1887, details of this foul organization have finally come to light. In this book you will learn of The Society's immortal leader, his powerful and brutal cadre of ministers and advisors as well as a variety of assassins, spies, soldiers and frightful supernatural figures.
Available as a 122 page paperback book or signed limited edition handbound hardback. Trading card set with poster puzzle on reverse also available.

~Update!---A new softcover, signed limited edition is now available HERE~
Paperback version available at Bud's Art Books
Click Here For Purchase Info For The Signed Prints and Card Sets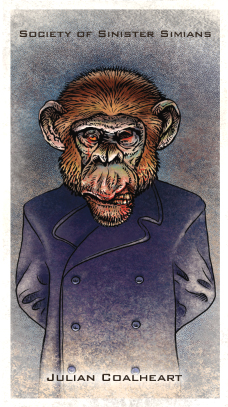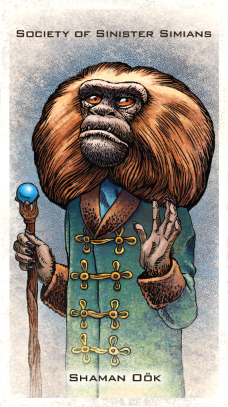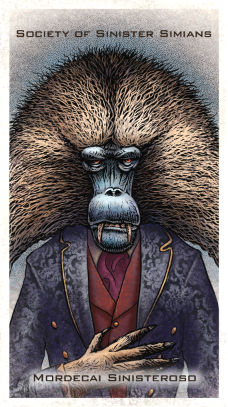 Three from the card set.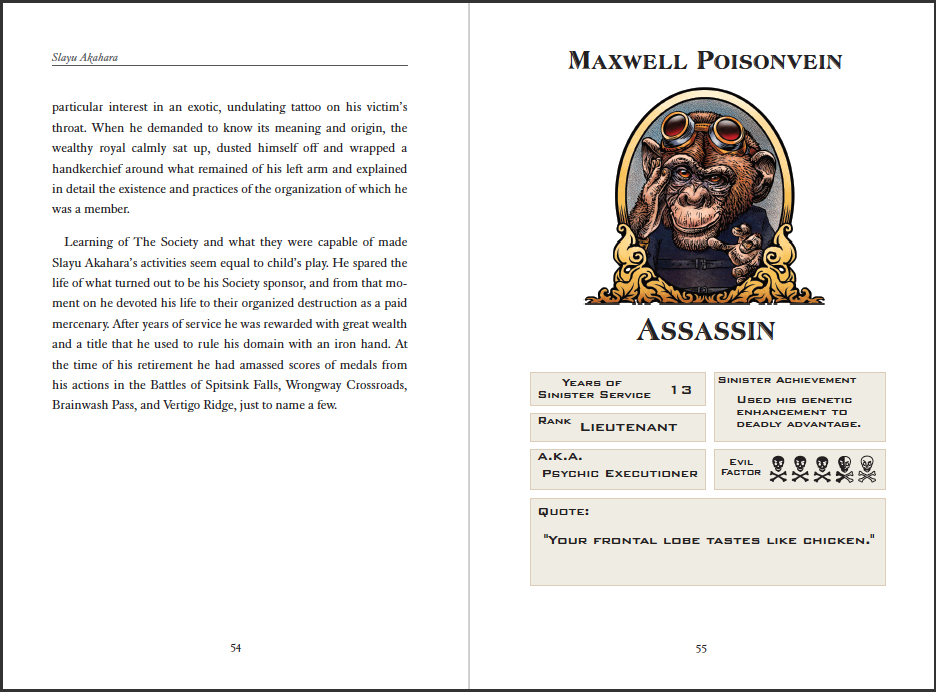 Sample spread from the book.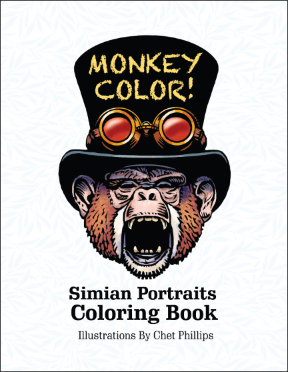 24 monkey and ape portraits from The Society of Sinister Simians and Steampunk Monkey Nation await your creative coloring efforts.
---